WHY USE SouthernUtahRealEstate.com
In the digital age, buyers can browse through countless real estate and brokerage websites. In spite of this increased exposure, the need for an MLS persists. If a buyer works with a Realtor® who belongs to an MLS, then the broker can quickly and conveniently search all of the properties for sale by participating agents. In most cases, the MLS listing also contains private contact information, information about showing availability and other important details. Without this consolidating service, Realtors® would need to look through several different websites, each for individual brokers, to find available properties in the area.
Washington County Utah Realtors® subscribe to
SouthernUtahRealEstate.com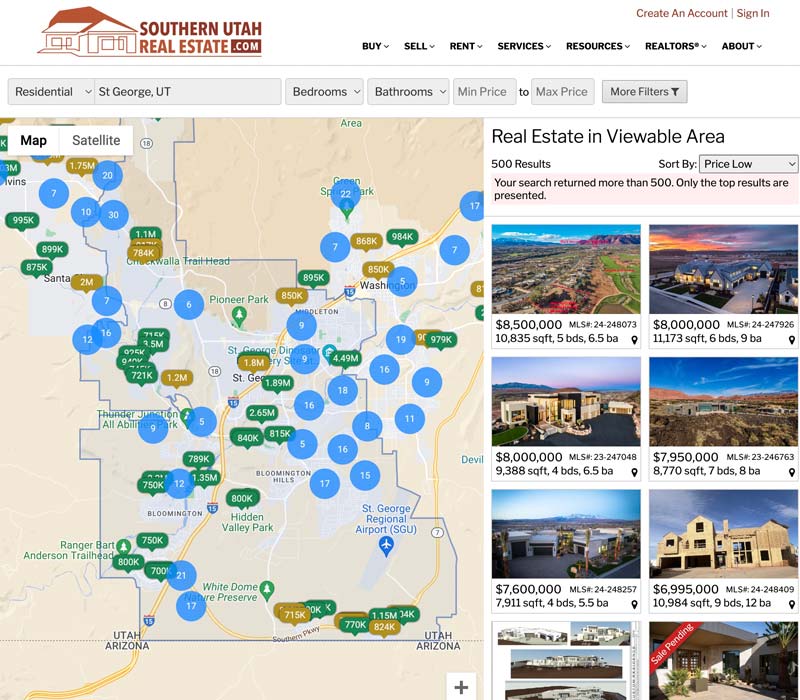 Who We Are
SouthernUtahRealEstate.com
is a multiple listing service (MLS) established by the
Washington County Board of Realtors
®, providing the most complete database of available properties in Southern Utah. LOCAL Realtors® (and other Realtors® from around the state) subscribe to this service with the main goal of connecting homebuyers to sellers, through consolidating and sharing listing information, while making offers of compensation. In addition, listings are syndicated to thousands of third-party real estate websites, like
Realtor.com
, exposing your home to active buyers locally, as well as state and nation-wide. The bottom line?
SouthernUtahRealEstate.com
exists to make it easier to find properties for sale with the most complete, up-to-date listing information in our area.